"I think the most frustrating thing about pet styling is the lack of knowledge within the industry and the public's misconceptions of what it takes to become a respected professional pet stylist"
When I was younger I was positive the professional career I wanted was to be a veterinarian.  I have LOVED dogs from as long as I can remember and all I knew was when I went to the vet clinic there were so many different breeds and mine were getting kisses and treats.  The vet owned his business and ALWAYS said something to me that I interpreted as, "You belong with dogs".  My family and friends all knew it. I had  a "gift", and YES because I wanted to be a vet then I should be!!  My Father and Mother showered me with dog books, health books, my grandmother bought me the latest medical journal and every night I'd read them.  Everyday they would ask me a question and I'd answer almost always. I was caring for stray cats that I'd capture then take up three flights of stairs because they need "love and a home".   In my freshman year of high school I took an online course "VETERINARY TECHNICIAN SCHOOL"   It would end with a pretty certificate and be guaranteed a position within the animal field.  Making decisions that were vital in an animals life!!  I was so stoked only to see during that year in high school something changed with the vet visit, the smiles and treats changed into tears and tissues.  I had seen a side of that field that I could not deal with and from that visit on I was DONE.  So after years of vet stuff, books, movies, and online courses that would have gotten me a secretary position at the MOST, I focused on cosmetology.  My high school was a technical school so I was given an opportunity to do hair, nails and skin.
Three years later
I got summer job as a waitress during the afternoons then nighttime walking dogs to pay for my car insurance and board. I volunteered at the animal shelter in Pawtucket cleaning cages and also volunteered at the local horse farm in Slater Park part time.  I knew animals was where I wanted to be, I just did not know how to get there and be committed.   My stepfather Dennis, told me about an opening in a Dog Salon in Lincoln. So I went in and she asked me if I had any prior experience, so I gave the run down, her words were " One chance is what you get, there is a German Shepard, grab him for me"  I went to get him she told me what shampoo was for what and asked me about skin and coat.   Since I had read up on every breed since I was 7 I could answer basic questions on coat types, skin issues and common health relating to conditions in the skin.She was very impressed.  Enough to over a few YEARS teach me the BASICS in styling breed types.  I finished my training here in Florida and continue my education everyday every year at seminars and conventions. I have  traveled over many states learning and furthering my career and educating myself.  Finally in my 14th  year as a stylist I gained enough confidence to compete at a convention.
ANYONE can groom a dog.  They can buy sheers at Wal-Mart,  get a table and shave away with the plastic guard and 15 blade, charge you 20 bucks and say they are a "groomer". ANYONE can advertise on Facebook or put up a flyer.  They can wash a dog with whatever is on hand and it will smell great.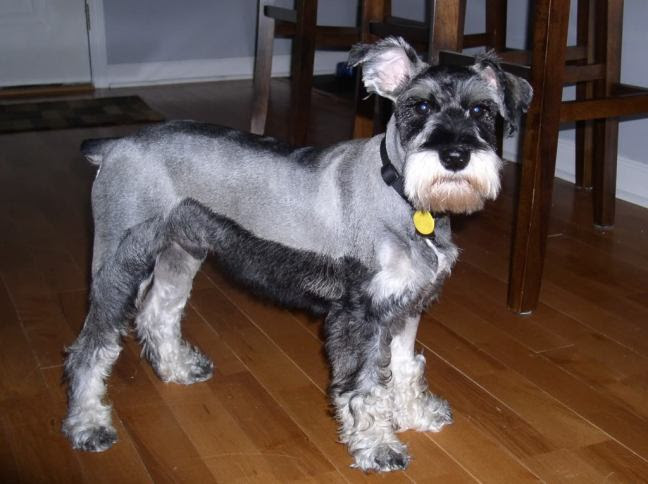 NOT everyone can be a stylist. NOT everyone can know and recognize underlying issues,what skin disease is prevalent and the possible cause.  NOT every stylist can take the canvass you hand over and create a masterpiece.  NOT every stylist understands your specific breed and the product, condition, or style it REQUIRES to have a healthy coat and beautiful skin.
Dog Grooming and becoming a professional pet stylist involves YEARS of commitment and training.  Beginning with but NEVER limited to book and hands on work.  It's a continuing, changing and innovative career. To be regarded as a Professional, you have to have the understanding that a LIFE is on your table and what you do can affect  the QUALITY of its life.  You have to have an understanding in no less then HEALTH, SKIN, BEHAVIOR, BREED TYPES, BREED STYLE, BREED DESCRIPTION, knowledge in UKC AKC and CKC BREEDS and it's a plus if you expand in INTERNATIONAL and FCI BREEDS, MIXED percentage dogs and so on. The ability to forebode any unsafe situations and know what the owners are saying even if they do not say it.  WE are artists
.
Most people can Draw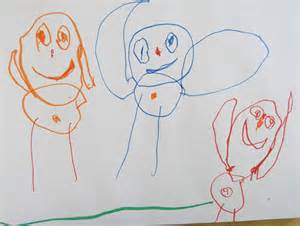 Not all can CREATE art
(painting by Jim Daly)
"People always call me asking what it takes to come to grooming school.  I always ask why do you want to be a pet groomer?  Without fail the first thing I am told is, "Well I really like dogs".  Oh of course you do.  I don't get calls from people who hate dogs to come and pay the money to learn how to groom them.  But what does it take to run a grooming school? Why can't someone just pick up a book and learn by using friends and family?  Oh if it was only that simple.  If we could merely read a "how to" book and poof we are an expert.
When I devised the program for the students, I thought long and hard of how to meet the basic needs of both the student and their new shop.  I thought of all the specific needs to the shop owner.  What did they need from a graduating students.  One was bathing skills, the beginning and essential start to all good groomers.  New groomers need to know how to handle different coats, how to dry the various coat types properly and safely, they need speed, how to clip nails, clean ears (pulling and non pulling) and how to read dog's behavior.
You would think that some of these skills would be nothing but maybe a day training, but it is not.  You are literally taking the new groomer by the hand and guiding them through every step, especially the reading of the dog's body language.  Proper cleaning of their table each time they finish a pet, cage cleaning, proper equipment cleaning (dryers, tubs, floor, kennels).  How to recognize kennel aggression, how to handle the frighten puppy and make the grooming a good experience.
Once they are taught the basic of bathing, it is time to teach them all about the equipment they will be using every day.  You have to teach them about cleaning of equipment, which brush to use properly for each coat.  Checking the coat with a comb.  Matts and dematting techniques, how to change a blade drive.  How to recognize a blade needs to be sent to be sharpened.  Then it is on to face feet and fanny.  How to hold the clippers properly.  How to safely work on a dog while shaving or scissoring them.   Different patterns or designs.  Hand scissoring pet style.   This training takes weeks to do.  No skill is rushed,  Then after all this hands on training each and every day, there is still more for the students to learn.
There are the breed group lessons, where each week we take a dog group recognized by AKC and we learn about that's group functions and dogs within the group.  If you understand why the dog has the style that is put into their fur, it makes it much easier to groom them.We also learn daily lessons about shave shock, sun burns, buggies, customer service, talking with a vet, professionalism, fear to succeed, how to get along with groom shop co-workers and many more lessons also included is hands on CPR training with a  vet." ~Lisa Reeder,  Professional All Breed Pet stylist and Teacher  she also has the ONLY LEGAL grooming school in the state of UTAH.   Pets Grooming Academy. Website
Stylinpetsga.com.
Phone number
435 753 7533
.
I hope this brings an understanding of the dedication, time and money professional pet stylist put into our careers, our spas and our clients.  So the next time you ask or someone asks "Can you teach me" forward this or think of it as going into any CAREER you would go to college for that requires you to handle a life, have ethics and professionalism.  Understand the commitment and the obligations that go along with it.
.
.